John Wullbrandt is a California–Hawaii based painter responsible for creating much of the artwork on the Island of Lana'i, Hawaii. He founded the Lana'i Art Program in 1989, where he engaged local talent to embellish the award-winning Lodge at Koele and Manele Bay Hotel.
Wullbrandt's paintings can be found in trophy hotels, public buildings, and private collections internationally. With a passion for the Pacific Rim, the artist has received extraordinary commissions, such as Villa H.R.H. in the Kingdom of Tonga. His canvases reflect extensive travels around the globe. Other commissions include a series of Castle & Cooke Country Clubs, murals for the Dole World Headquarters, and the Spa at Manele Bay on Lanai. The artist's paintings were also exhibited at the Holiday Art Show hosted by the Lodge at Koele.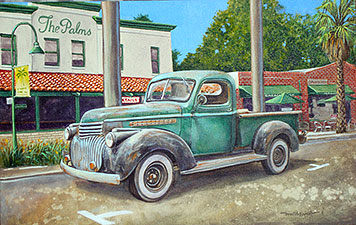 News about John Wullbrandt's recent work, openings and receptions can be found on his blog.
Celebrating California
The Art Gallery of the Four Seasons Hotel Westlake Village exhibited John Wullbrandt's paintings that celebrate the richness and diversity of California.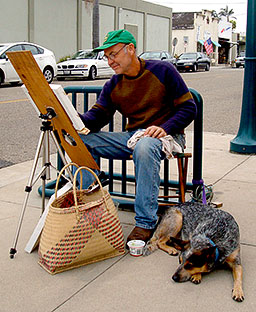 ► View available works at VLarsen Galerie
For personal contact with the artist:
John Wullbrandt
P.O. Box 246
Carpinteria, CA 93014
E-mail: artist@wildblue.net
For information concerning commissions and exhibitions, please contact:
Victoria Larsen
Phone: 808.782.6633
E-mail: vikhans@aol.com